'Out in Rotterdam' komt in KB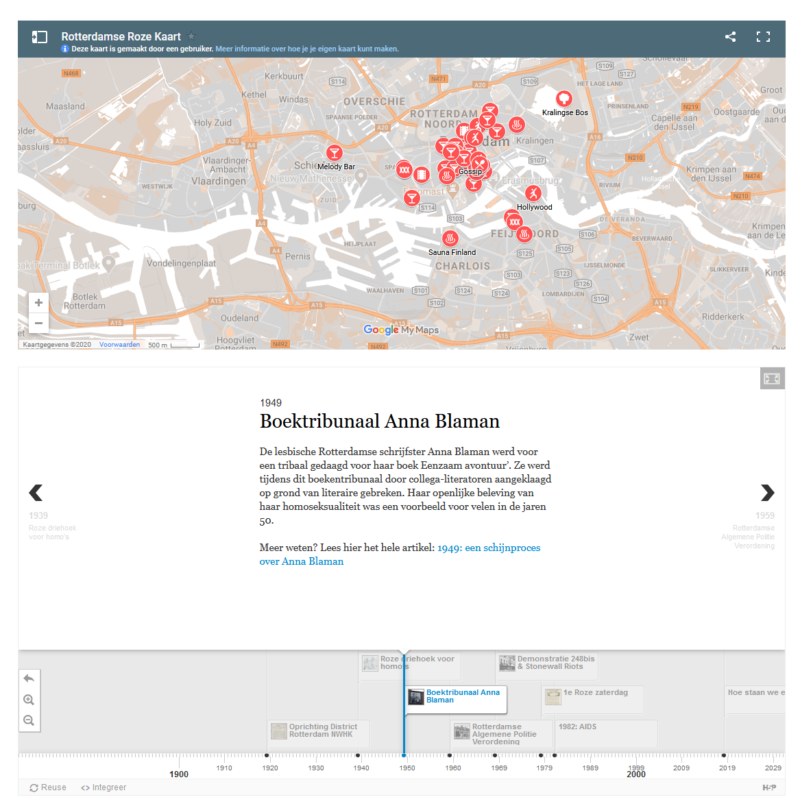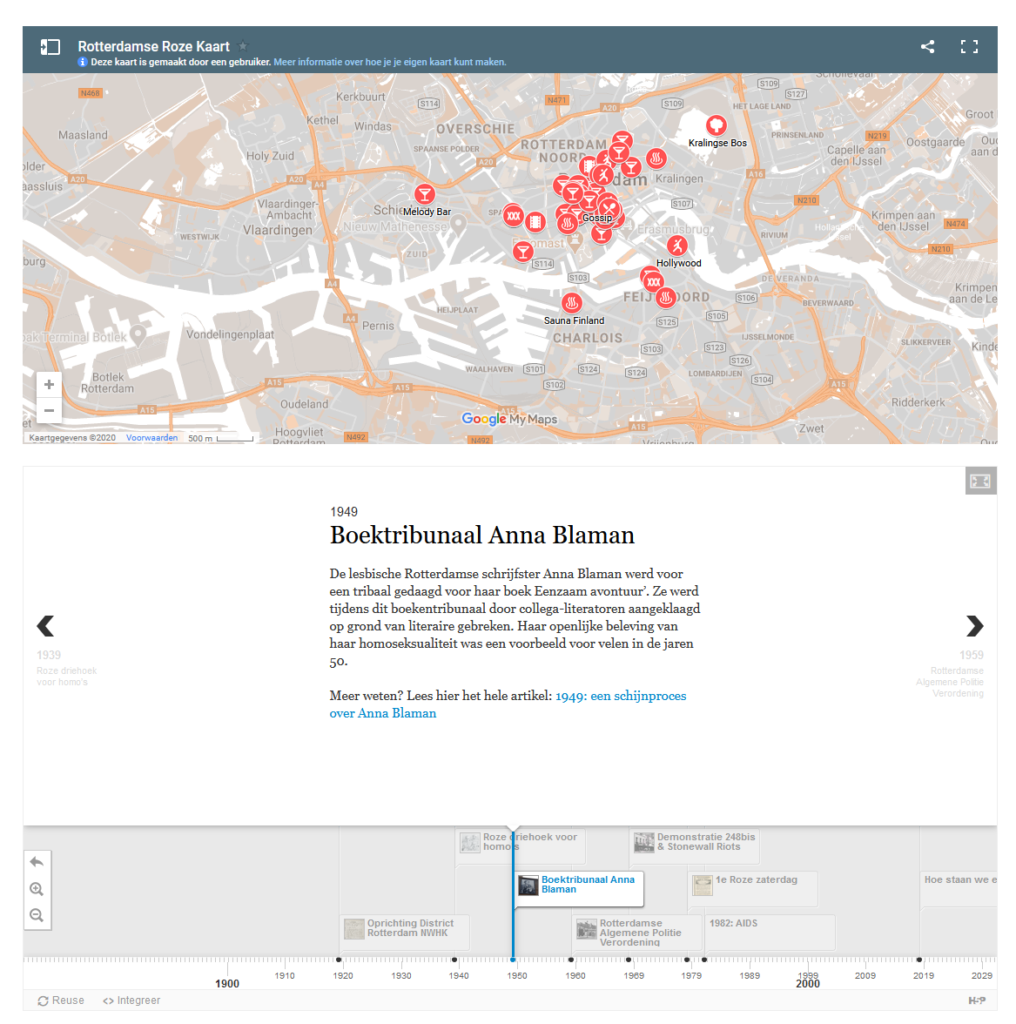 De Koninklijke Bibliotheek (KB) in Den Haag heeft DIG IT UP voorgesteld om het web-archief van het project 'Out in Rotterdam' te archiveren en op te slaan in haar archief. Wat betekent dat voor DIG IT UP? 
De KB verzamelt en bewaart alle Nederlandse publicaties en maakt ook een selectie van Nederlandse websites, die zij vervolgens wil bewaren voor toekomstig onderzoek. In juni kreeg DIG IT UP het verzoek om zo ook het website-archief over het project Out in Rotterdam te bewaren. Out in Rotterdam besteedde in 2019 aandacht aan honderd jaar homo-emancipatie in de stad. Er werd onder meer een Roze Kaart online geplaatst, met alle bekende adressen van gay horeca in Rotterdam. 
Websites bevatten volgens de KB vaak waardevolle informatie die niet analoog verschijnt en die verloren dreigt te gaan als zij niet als 'digitaal erfgoed' worden bewaard. Dat laatste belang wordt internationaal erkend in het Unesco Charter on the Preservation of the Digital Heritage (2003). De KB archiveert met name websites die een representatief beeld geven van de Nederlandse cultuur, geschiedenis en samenleving.  
Het is mooi dat het 'Out in Rotterdam' archief nu deze erkenning heeft gekregen en door de KB blijvend wordt bewaard voor toekomstig onderzoek. Het archief en de rechten blijven in bezit van DIG IT UP en gebruikers van de KB worden bij hun onderzoek ook altijd doorverwezen naar de oorspronkelijke website.